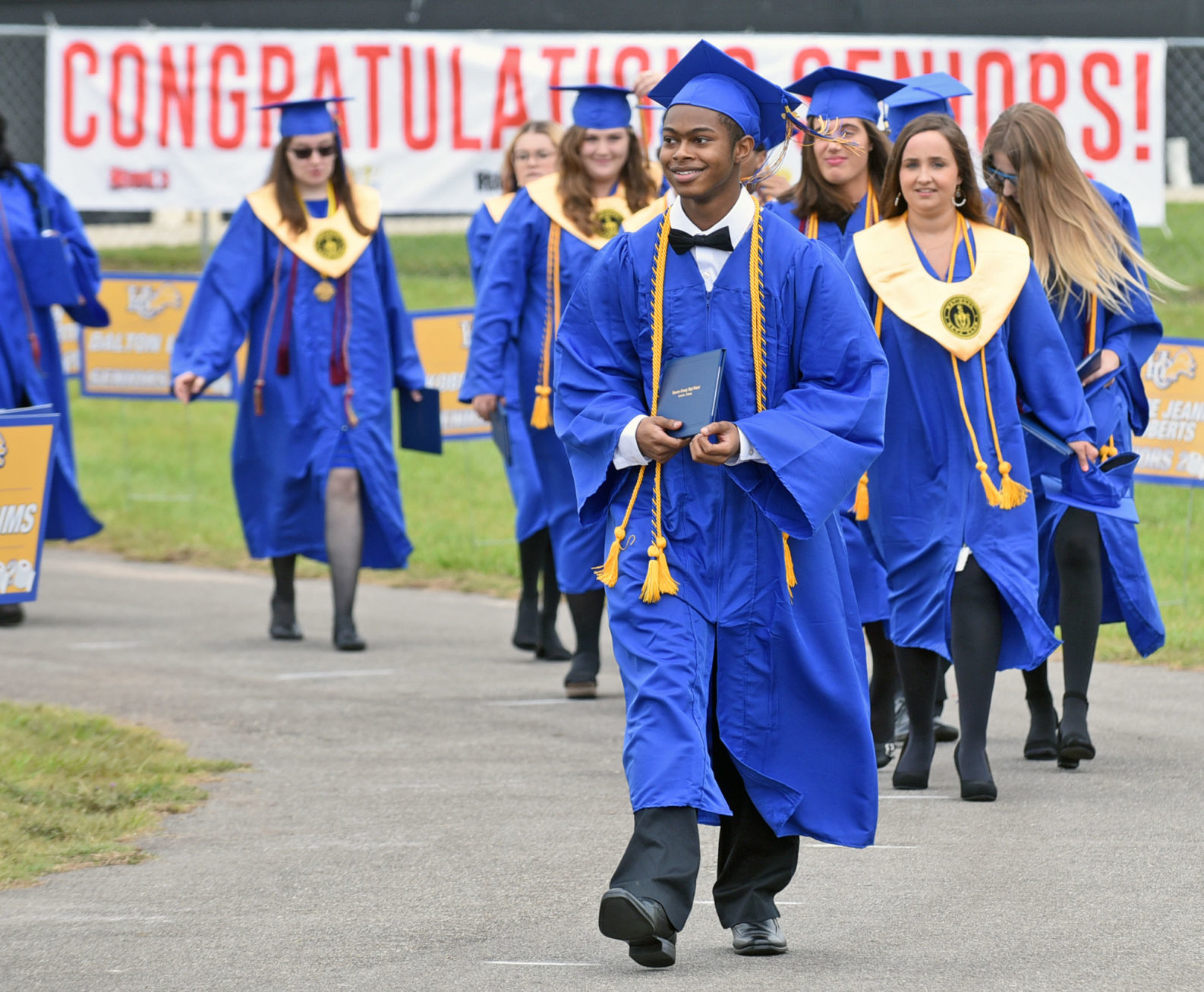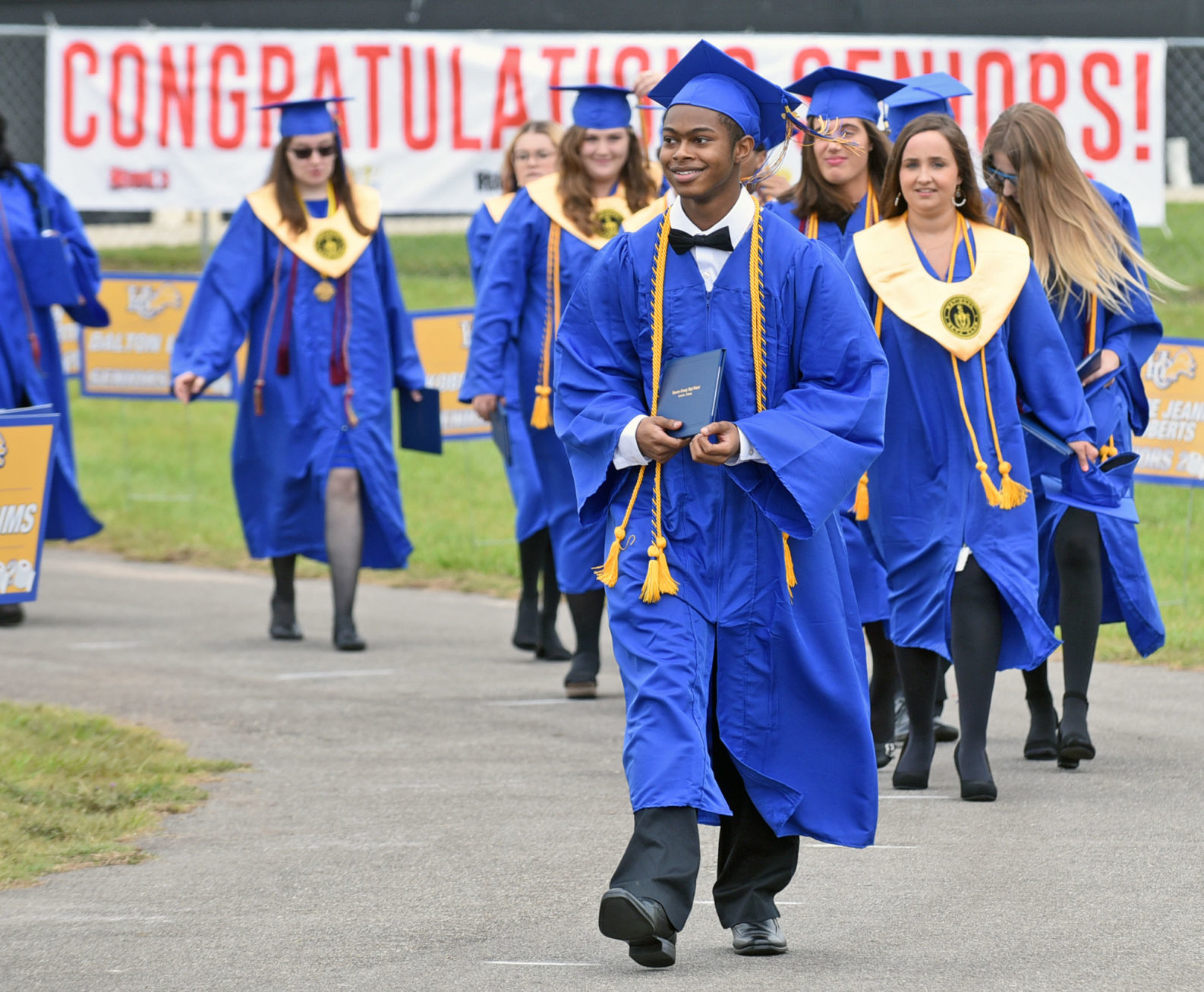 Graduates from Houston County High School walk from the stage after receiving their diplomas following a graduation ceremony at the National Peanut Festival fairgrounds on Thursday morning.
JAY HARE/DOTHAN EAGLE
Stage procession
Popular
Alabama Ketamine Clinic
promotion
Register today for your chance to win a gift card to put towards supporting a local business either when they open again or for carry-out or delivery.
JUST MARRIED? Share your favorite wedding photo with us for a chance to be featured on the cover of our Weddings magazine!