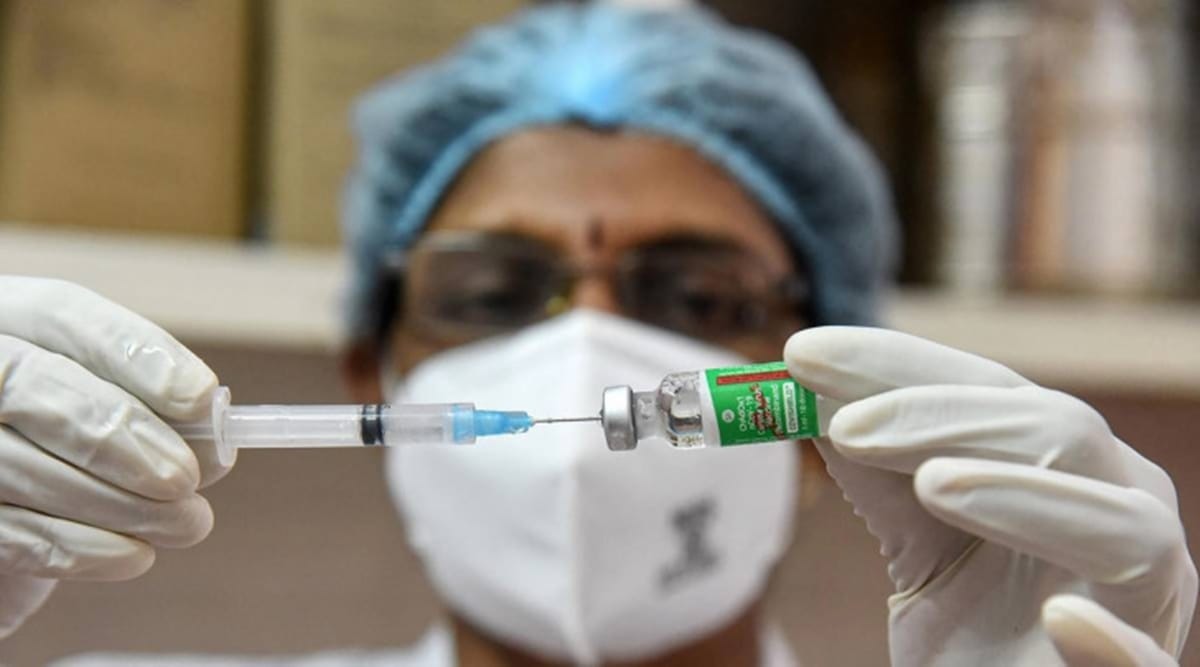 A total of 15,106 people were inoculated on Sunday.
Karnataka Bengaluru Coronavirus News Live Updates: Karnataka reported 4,553 new Covid-19 cases on Sunday from across the state. Of these, 2,787 new cases were reported from Bengaluru Urban alone as the daily test positivity rate across the state rose to 3.79 per cent. As many as 15 more people succumbed to the infection.
Meanwhile, the government revised two major restrictions announced on Friday, over the weekend. While one restored full occupancy in cinema halls till midnight of April 7, another allowed gyms to operate with 50 per cent capacity.
Other districts that reported most cases on Sunday were Mysuru (260), Kalaburagi (170) and Bidar (147). A total of 15,106 people were inoculated on Sunday (till 3.30 pm).
Live Blog
12:16 (IST)05 Apr 2021
Devegowda's health stable, eager for discharge: Hospital
Former Prime Minister H D Devegowda is likely to be discharged from the hospital in Bengaluru after being admitted with Covid-like symptoms last week. 
According to an official statement issued by the hospital on Monday, the 87-year-old "has shown considerable improvement since his admission to Manipal Hospital on 31/03/2021." It added, "He is clinically stable and is eager for discharge."
Devegowda, who leads the Janata Dal (Secular) party, had earlier tweeted that his wife and himself tested positive for Covid-19 after which PM Modi assured him of getting treatment in any hospital of the former's choice.
11:43 (IST)05 Apr 2021
Sex-for-job case: Ramesh Jarkiholi in treatment for Covid-19, claims lawyer
Gokak MLA and former BJP minister Ramesh Jarkiholi has tested positive for Covid-19, his lawyer claimed as the reason behind him unable to appear before the Special Investigation Team (SIT) for the probe on the sex-for-job case. 
"He has contracted Covid-19 and is in treatment. Else, he would have appeared for the SIT probe today. Otherwise, whenever the police wanted, he has attended the investigation, even when the woman (purported to be in video) was at incognito," Jarkiholi's lawyer said in Bengaluru. 
Jarkholi had skipped interrogation on Friday, citing illness. Meanwhile, the woman, who had accused the former minister of sexual harassment had accused the police of "being biased" on Sunday.
10:58 (IST)05 Apr 2021
Karnataka to receive 15.25 lakh doses of COVID vaccine today from Centre Govt
On the request of the Karnataka Government, the Government of India is making an emergency supply of 15.25 lakh doses of COVID Vaccine, Karnataka Chief Minister BS Yediyurappa said in a media statement. 
"Out of which 10 lakh are being airlifted on Monday. The state has a stock of seven lakhs of vaccines in various hospitals. 2.5 lakhs people were vaccinated on Saturday. There will be no shortage of vaccines in the State," he said. 
Karnataka had started vaccination for all above 45 years from April 1. The State has geared up to inoculate a target population of around 1.66 crores in this age group in 5,500 vaccination centres across the state.
10:49 (IST)05 Apr 2021
Transport employees decide to go on with indefinite strike from April 7
Employees of state-run transport corporations in Karnataka have decided to go on an indefinite strike from April 7, with the government yet to respond positively to their demands. 
Earlier last week, Deputy Chief Minister Laxman Savadi had appealed to the employees to cancel the plan of going on an indefinite strike. He had then promised that the state government would take a final call on revising their salaries in a week.
However, several employee unions of the Karnataka State Road Transport Corporation (KSRTC), North-East Karnataka Road Transport Corporation (NEKRTC), North West Road Transport Corporation (NWRTC), and Bengaluru Metropolitan Transport Corporation (BMTC) have begun an awareness campaign, in a bid to sensitise the general public on their demands and why a strike is "inevitable."
Employees have been demanding salaries on par with recommendations made by the 6th Pay Commission since last December.
Also Read | Karnataka Deputy CM Laxman Savadi appeals to transport workers to cancel plan of indefinite strike from April 7
10:21 (IST)05 Apr 2021
Floral tributes paid to Babu Jagjivan Ram at KPCC office
The 114th birth anniversary of Babu Jagjivan Ram was celebrated by the Karnataka Pradesh Congress Committee members on Monday. 
KPCC President DK Shivakumar paid floral tributes to the portrait of Babu Jagjivan Ram at the KPCC office in Queens road in Bengaluru. 
Senior Congress leader Saleem Ahmed also paid floral tributes to Babu Jagjivan Ram
Meanwhile, Dr. Babu Jagjivan Ram Jayantotsava Samiti has decided to celebrate the 114th birth anniversary of Babu Jagjivan Ram on Monday in a low-key manner due to the second wave of COVID-19 in the state.
09:57 (IST)05 Apr 2021
Mangaluru: Minor suspected to have killed 12-year-old friend over PUBG game picked up for questioning
A twelve-year-old boy was found dead, with several injury marks on his face, in Karnataka's Mangaluru district on Sunday, hours after he went missing from his home some 500 metres away from where his body was recovered.
Mangaluru City Police Commissioner N Shashikumar told reporters that the boy had left his house near KC Road in Ullal around 8.40 pm on Saturday night and was seen speaking to his friend over the phone. "Primary investigation into this very unfortunate incident indicates that the deceased, Mohammed Akif, son of Hanif, a lorry driver, was addicted to PUBG video game. He had met the suspect, who has been identified as a minor, at a mobile store three months ago after which they started to keep contact and play the game online," he said.
09:25 (IST)05 Apr 2021
Full occupancy restored in cinema halls till Tuesday
Owing to pressure from the industry, the Karnataka government Saturday deferred an order to limit occupancy at cinema halls and theatres to 50% of capacity. Normal occupancy has been restored till midnight of April 7, by virtue of a revised circular from the government.
"The Karnataka Film Chamber of Commerce has made a request to the CM to allow cinema halls to run due to the fact that advance bookings have been made because of non-receipt of advance notice. It is now decided that the said restriction (50% limit to seating capacity) will be made applicable with effect from 00.00 hours of April 7, 2021," the order dated April 4 read.
09:18 (IST)05 Apr 2021
Chamarajanagar DC tests positive after being vaccinated
Chamarajangara Deputy Commissioner MR Ravi on Sunday tested positive for COVID-19, 28 days after taking the second dose of the covid vaccine. 
According to district administration, the deputy commissioner had shown mild symptoms on Saturday and got tested himself to an RT-PCR test following which the reports  came on Sunday said that he has tested positive for covid 19.
The DC had taken the Covishield vaccine on February 9 followed by a second dose on March 8th, district administration said.
09:01 (IST)05 Apr 2021
Bengaluru: 30 active containment zones, most within Yelahanka, Dasarahalli zones
With Bengaluru continuing to witness a steady surge in new Covid-19 cases, BBMP identified three more containment zones over the weekend.
These is one each in BBMP South, RR Nagar, and Yelahanka zones, where a total of seven, two and five cases each were identified respectively.
With this, the total number of active containment zones is to 30 in the city. Yelahanka zone has the most active containment zones (8) followed by Dasarahalli (7) and BBMP East zones. As on Sunday, Bengaluru Urban has 28,098 cases with a 56 per cent rise from the same last week.
08:48 (IST)05 Apr 2021
Covid-19 second wave: Kodagu tourist spots closed
To control the spread of COVID-19 cases, the Kodagu (Coorg) district administration has issued an order for temporary closure of tourist spots in the district. 
According to the order issued by Deputy Commissioner Charulatha Somal who took the decision to close tourist spots, entry of tourists has been prohibited until April 20.
Somal said, "The famous tourist spots in the district have been shut to prevent an increase in cases. The order has been issued to curb the increasing number of COVID-19 cases in the state of Karnataka."
Meanwhile, Mysuru Deputy Commissioner Rohini Sindhuri has clarified that there is no proposal of closing tourist places in Mysuru.
08:42 (IST)05 Apr 2021
Karnataka: Muslim man has a temple for spirit god, performs pooja
A Muslim man has been performing rituals and praying at a Koragajja temple he built beside his house at Kavatharu village near Mulki in the communally sensitive Dakshina Kannada district for the last 19 years, spreading the message of harmony.
P Qasim, 65, a native of Chittalancheri in Palakkad district of Kerala, had migrated to Mulki three decades ago.
Qasim says he built the temple for Koragajja, the 'Daiva' (spirit god) worshipped in Tulunadu region, on the advice of a priest whom he approached when he faced a difficult phase in life.
The priest told him that the earlier inhabitants of his house used to worship Koragajja, the 'Daiva' believed to help people overcome obstacles and fulfil their desires.
08:38 (IST)05 Apr 2021
Karnataka 'sex video scandal': Woman accuses cops of being biased
The woman, said to be featured in a 'sex video' allegedly involving BJP MLA and former minister Ramesh Jarkiholi, on Sunday accused the police of being biased.
In a letter to the Bengaluru police commissioner Kamal Pant, the complainant claimed she has been questioned multiple times whereas the accused was questioned only once, that too for three hours.
After seeing the entire process, I am in doubt whether I am a victim or an accused," the woman said in her letter, which has been made public in social media.
Further, she alleged that the SIT questioned the accused only for three hours and let him roam scot-free without any restriction whereas she has been subjected to continuous questioning without any gap.
08:35 (IST)05 Apr 2021
Karnataka allows gyms to operate with 50% capacity
Making a U-turn from the restrictions announced on Friday, the Karnataka government Sunday issued a revised order allowing gyms to operate with 50 per cent capacity. 
"Gyms will be allowed to remain open with the condition that the occupancy at any time (in gyms) cannot exceed 50 per cent of the capacity. Strict Covid-appropriate-behaviour like ensuring wearing of masks, physical distancing, and provision of hand sanitiser shall be enforced," the revised order issued on Sunday read.
Chief Secretary P Ravikumar clarified that the decision was taken after considering a number of representations received by Chief Minister BS Yediyurappa, seeking relaxation in the restrictions announced earlier, with certain conditions.
08:13 (IST)05 Apr 2021
Welcome to today's live blog
Good morning!
Welcome to the live blog from Bengaluru where we bring to you the latest updates on COVID-19 vaccination drive, COVID-19, lockdown 6.0, unlock phase 6, BBMP and more across Bengaluru and Karnataka. Follow the blog to stay up to date with the state in real time. 
Meanwhile, a twelve-year-old boy was found dead, with several injury marks on his face, in Karnataka's Mangaluru district on Sunday, hours after he went missing from his home some 500 metres away from where his body was recovered.
At the same time, the woman, said to be featured in a 'sex video' allegedly involving BJP MLA and former minister Ramesh Jarkiholi, on Sunday accused the police of being biased.
Here are a few contacts that might come in handy for you in emergency situations:
COVID-19 related queries / emergencies / clarifications: 104 (toll free); +91-80-4684-8600/6669-2000 | Find your nearest fever clinic and testing Covid-19 facility here | Home Quarantine-related queries: Telegram messenger/WhatsApp – +91 97777 77684, Voice call – 080 45451111 | BBMP control room: 080-22221188 | In case of power disruptions, contact BESCOM: 1912. If the water supply is hit in your area, contact BWSSB: 1916
Karnataka Bengaluru Coronavirus April 2 Highlights
The Indian Express website has been rated GREEN for its credibility and trustworthiness by Newsguard, a global service that rates news sources for their journalistic standards.
© IE Online Media Services Pvt Ltd