Around the NFL
The Seattle Seahawks have cap space to clear to attempt to rework their team into a competitive one with an effective offensive line, meaning the franchise tag isn't a tool they're using in 2021.
They weren't going to use it on cornerback Shaquill Griffin, NFL Network Insider Ian Rapoport reported, per a source informed of the situation. The Seahawks will work to retain Griffin in free agency, Rapoport added, as Griffin will attract interest in a thin free-agent market at the position.
Seattle also did not use the tag to keep running back Chris Carson, NFL Network's Tom Pelissero reported. Carson has served as Seattle's lead runner for the last three seasons and carries plenty of value for Pete Carroll's desire to establish and rely on an effective rushing attack, making his potential departure a significant one for the Seahawks.
The window to remake its cap situation is now for Seattle. We'll see if the Seahawks can get it done and keep their key guys, even without using the expensive tag.
Here are other stories Around The NFL is monitoring Tuesday:
Tennessee did not franchise tag tight end Jonnu Smith, Rapoport reported, per an informed source. Smith, 25, recorded career highs in receptions (41), receiving yards (448) and touchdowns (8) in 2020. The team also announced the signing of wide receiver Marcus Johnson.
Related Content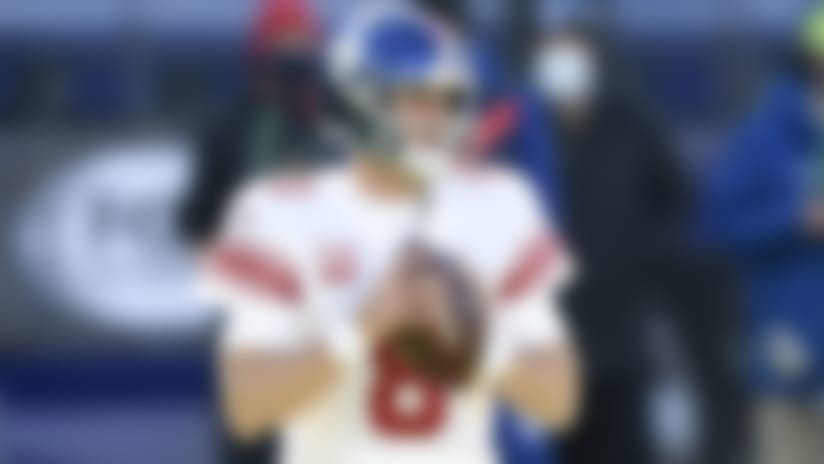 news
Giants GM Dave Gettleman on QB Daniel Jones: 'We really believe he's the guy'
New York Giants general manager Dave Gettleman and head coach Joe Judge were emphatic in their support of quarterback Daniel Jones going forward as QB1 when they spoke to the media on Tuesday.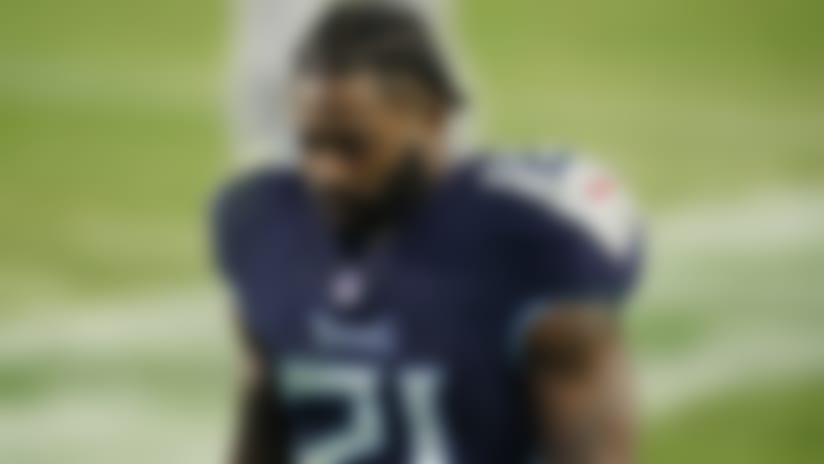 news
Titans release starting CB Malcolm Butler, save $10M in cap space
Malcolm Butler's lucrative, five-year contract didn't make it past Year 3. The Titans have informed Butler they have released him, NFL Network Insider Ian Rapoport reported Tuesday.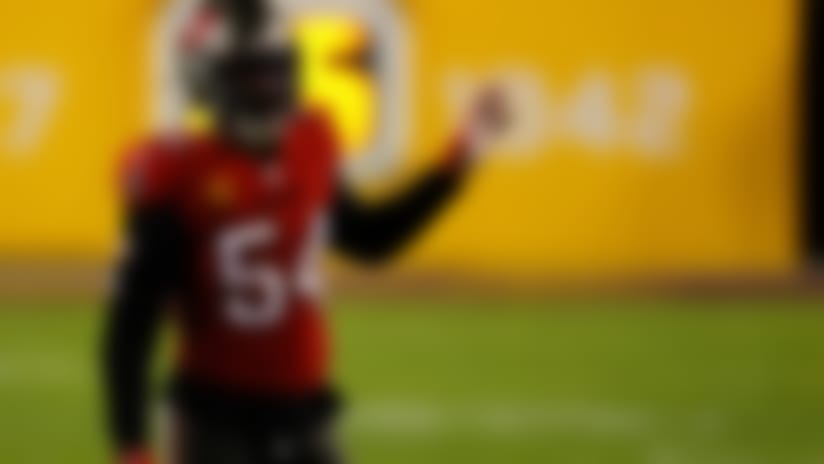 news
Buccaneers, LB Lavonte David agree to 2-year, $25M extension
The Buccaneers and linebacker Lavonte David have agreed on a two-year extension worth $25 million, Ian Rapoport reports. The deal includes three voidable years to reduce David's cap hit in 2021, per Mike Garafolo.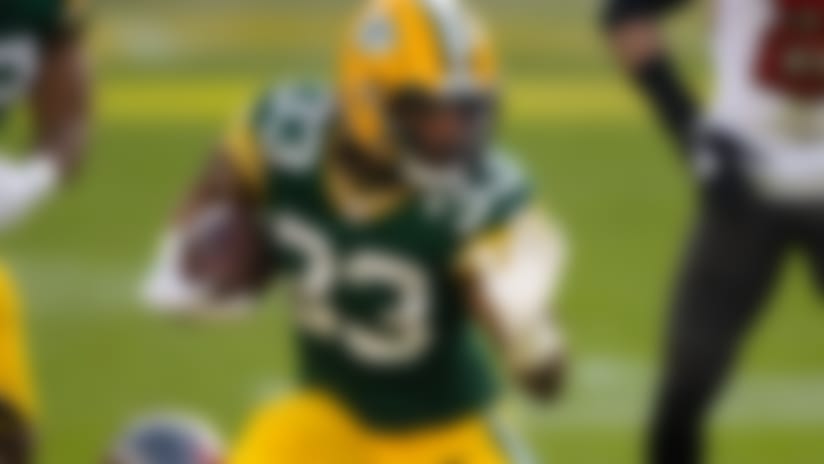 news
Packers do not use franchise tag on RB Aaron Jones
Aaron Jones will be a free agent. The Packers didn't use their franchise tag on the star running back before Tuesday's deadline, Ian Rapoport reports.
news
Vikings cut K Dan Bailey after three seasons with team
Following the worst season of his career — and his third with Minnesota — kicker Dan Bailey was cut by the Vikings on Tuesday, the team announced. 
news
Saints place franchise tag on safety Marcus Williams
The Saints aren't letting the salary cap stop them from keeping their core. New Orleans is placing the franchise tag on free safety Marcus Williams, Ian Rapoport reports.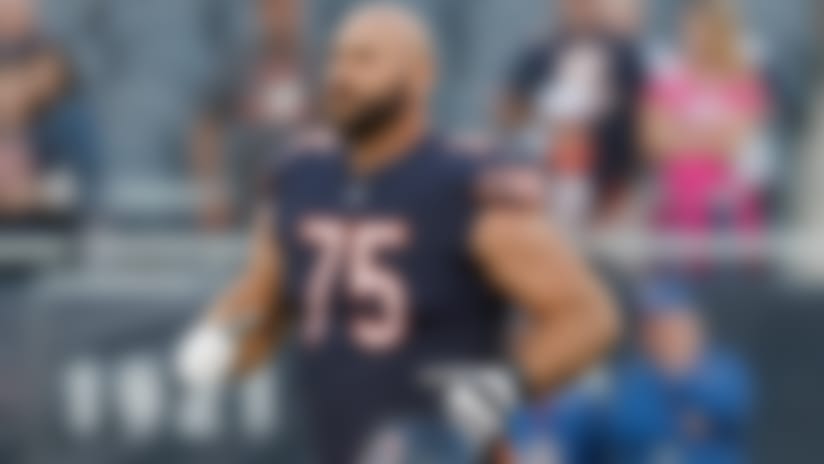 news
Former Bears OL, three-time Pro Bowler Kyle Long planning NFL comeback
Former Chicago Bears guard and three-time Pro Bowler Kyle Long is planning to make a comeback to the NFL.
news
Chicago Bears use franchise tag on star WR Allen Robinson
The Chicago Bears are administering their franchise tag on former Pro Bowl receiver Allen Robinson, NFL Network Insider Ian Rapoport reported Tuesday.
news
Lions won't use franchise tag on WR Kenny Golladay
On the same day the Lions officially welcomed an under-the-radar signing to bolster their changing receiving corps, they're likely saying goodbye to their best option at the position. Detroit does not plan on franchise tagging Kenny Golladay, Tom Pelissero reports.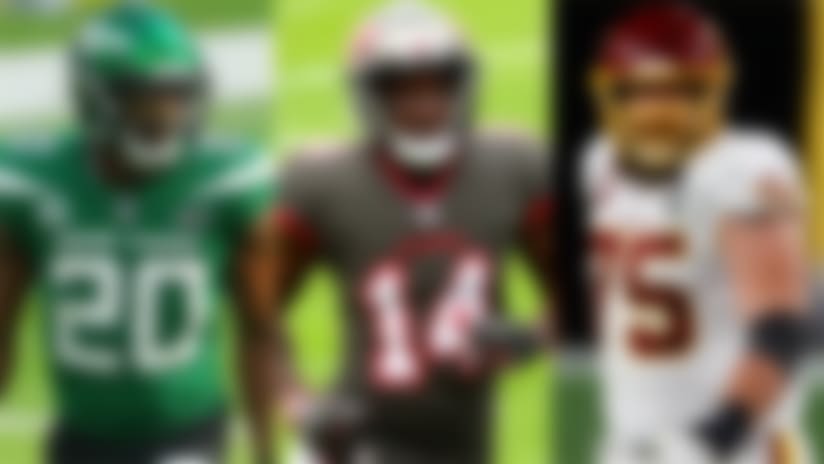 news
2021 NFL franchise tag tracker: Chris Godwin, Marcus Maye among 10 players tagged
The deadline for NFL teams to place the franchise or transition tags on prospective free agents has come and gone, and clubs around the league had some decisions to make.
news
Lions GM Brad Holmes: We're 'absolutely not' out of draft's QB market
The Lions trade for Jared Goff gave the impression they were settled at QB for the at least the next few years. But on the latest episode of the Huddle & Flow podcast, new GM Brad Holmes rejected the notion he's out of the QB market for the upcoming draft.
Please enable JavaScript to view the comments powered by Disqus.
Big left arrow icon Big right arrow icon Close icon Copy Url Three dots icon Down arrow icon Email icon Email icon Exit Fullscreen icon External link icon Facebook logo Football icon Facebook logo Instagram logo Snapchat logo YouTube logo TikTok logo Spotify logo LinkedIn logo Grid icon Key icon Left arrow icon Link icon Location icon Mail icon Menu icon Open icon Phone icon Play icon Radio icon Rewind icon Right arrow icon Search icon Select icon Selected icon TV icon Twitter logo Twitter logo Up arrow icon User icon Audio icon Tickets iconAdd to calendar iconNFC icon AFC icon NFL icon Carousel IconList ViewWebsite InstagramTwitterFacebookSnapchatShop IconProfile Overlay AvatarAddAirplayArrow LeftArrow RightArrow UpArrow DownAudioBack 5sBack 10sBack 30sCalendarChartCheckDownLeftRightUpChromecast OffChromecast OnCloseClosed CaptionsBench OffBench OnBroad OffBroad OnVertical OffVertical OnCommentDockDoneDownloadDraftFantasyFilterForward 5sForward 10sForward 30sFull Screen OffFull Screen OnGamepassGamesInsightsKeyLeaveLiveCombineDraftFantasyMenu GamesMenu NetworkMenu NewsMenu PlayoffsMenu Pro BowlMenu ShopMenu StandingsMenu StatsMenu Super BowlMenu TeamsMenu TicketsMenuMore HorizontalMore VerticalMy LocationNetworkNewsPauseplayMultiple PlayersSingle PlayerPlaylistPlayoffsPro BowlPurgeRefreshRemoveReplaySearchSettingsShare AndroidShare Copy URLShare EmailShare FacebookShare InstagramShare iOSShare SnapchatShare TwitterSkip NextSkip PreviousStandingsStarStatsSwapTeamsTicketsVideoVisibility OffVisibility OnVolume HiVolume LowVolume MediumVolume MuteWarningWebsite Caret downCaret upAt