Around the NFL
The Kansas City Chiefs had a welcome sight at Wednesday's practice.
Running back Clyde Edwards-Helaire returned to the field and was a limited participated. Coach Andy Reid said afterward that the rookie, who's been sidelined for three weeks with hip and ankle injuries, is ahead of schedule.
"He just went right at it," Reid said of CEH and his rehab. "Fearless with it."
The Chiefs planned for Edwards-Helaire to return for the Divisional Round, so Wednesday's news isn't surprising. It's noteworthy nonetheless as K.C. gears up to face the Cleveland Browns on Sunday.
Wide receiver Tyreek Hill (hamstring) also participated. Wide receiver Sammy Watkins (calf), linebacker Willie Gay (ankle) and cornerback Rashad Fenton (foot/ankle) did not practice. Reid said right tackle Mitchell Schwartz (back) won't play this weekend.
Here are the other injuries and roster moves we're monitoring Wednesday:
Green Bay Packers offensive lineman Jared Veldheer has been placed on the reserve/COVID-19 list and will not play Saturday against the Rams. Veldheer was officially signed by the Packers off the Colts practice squad on Tuesday. He had played last weekend for Indy and was set to play for Green Bay, but will be unable to now. Offensive lineman Rick Wagner (knee), linebacker Za'Darius Smith (ankle/thumb) and receiver Allen Lazard (core/wrist) were limited in practice.
Rams defensive lineman Aaron Donald (ribs), who's not expected to be involved much in practice this week, told reporters Wednesday he feels "no pain" ahead of Saturday's game against the Packers. "I feel healthy," Donald said, adding that he felt like he got the wind knocked out of him "The way I'm feeling right now, I'm not too worried about it… I feel good, I feel strong, and I'll be ready come Saturday." Donald did not participate in Wednesday's practice, nor did quarterback John Wolford (neck) or receiver Cooper Kupp (knee). Offensive lineman Andrew Whitworth (knee) was limited and Jared Goff (thumb) was a full participant.
Tampa Bay Buccaneers running back Ronald Jones (finger/quad) didn't practice Wednesday, but coach Bruce Arians said he's improving and the hope is he will return Thursday. That would be a notable development before Sunday's game versus the Saints. Edge rusher Jason Pierre-Paul (knee) also did not practice, while cornerback Carlton Davis (groin) and wide receivers Mike Mike Evans (knee) and Chris Godwin (hip/quad) were limited.
New Orleans Saints offensive tackle Terron Armstead (elbow), tight end Jared Cook (back) and defensive end Trey Hendrickson (neck) were limited Wednesday. Quarterback Taysom Hill (knee) and running back Latavius Murray (quad) did not practice. Murray is considered day-to-day and his status is best described as up in the air, Rapoport reported. Receiver Tre'Quan Smith was designated for return, but remains on injured reserve, per the transaction wire.
Related Content
news
Drew Brees on facing Tom Brady: 'That's 85 years and a lot of football experience that's gonna be on the field'
Sunday night could be the last time Drew Brees and Tom Brady share the field. So, it's only fair the two have a little fun in between preparing for their highly-anticipated divisional round game.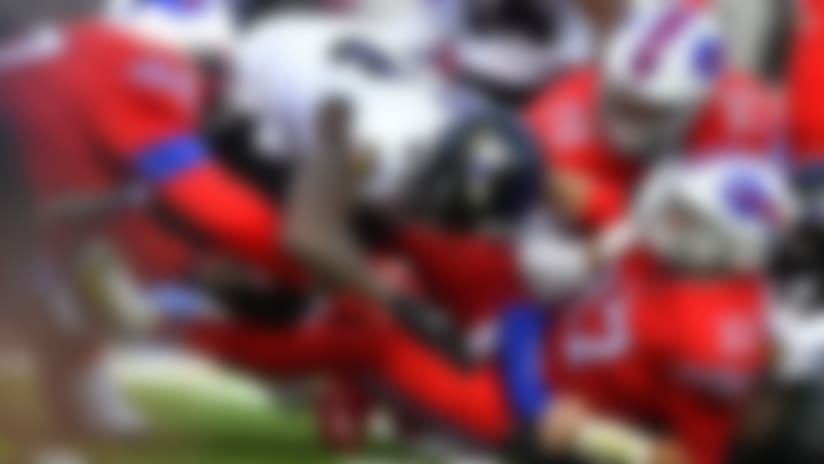 news
Ravens DC Don Martindale: 'There is going to be pressure' brought vs. Bills QB Josh Allen
Despite Josh Allen's success against the blitz this season, as he heads into Saturday's AFC Divisional Round matchup against the blitz-heavy Ravens, the Bills QB can expect Don Martindale's defense to stay true to form with its pass-rushing ways.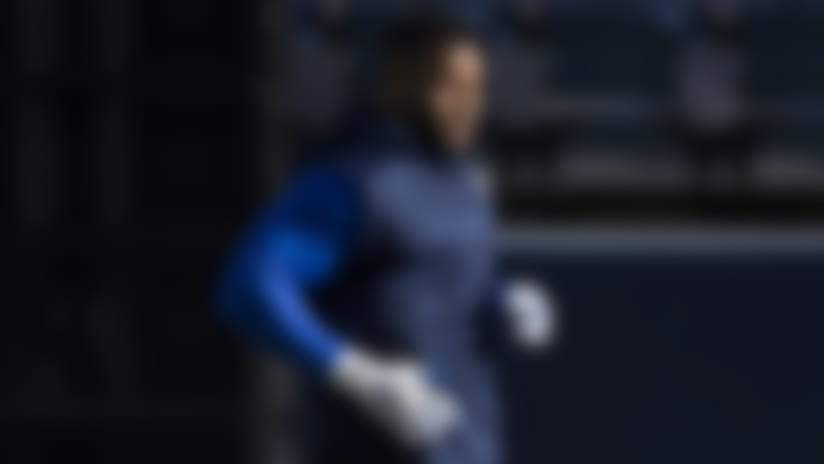 news
Rams DT Aaron Donald feels 'no pain' after rib injury: 'I feel strong, and I'll be ready come Saturday' vs. Packers
Speaking with the media Wednesday, Rams defensive lineman Aaron Donald said he's fine after suffering torn rib cartridge in Saturday's playoff victory.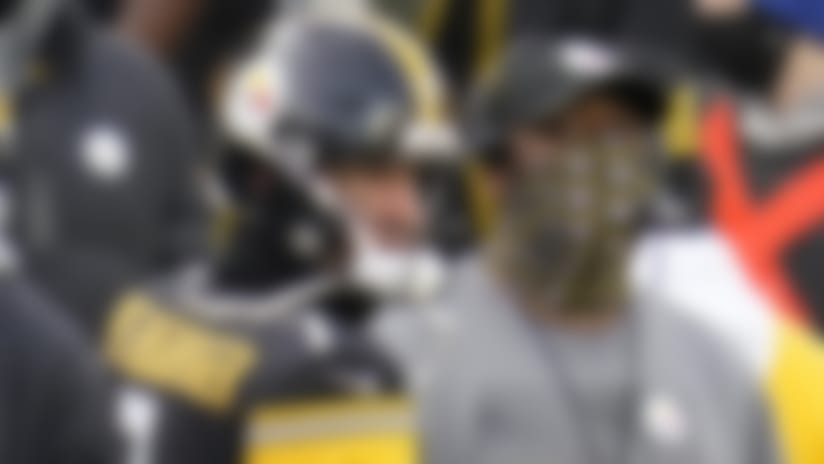 news
Mike Tomlin on Ben Roethlisberger: 'It's reasonable to assume there's a chance he'll be back'
Three days removed from the Steelers' stunning wild-card loss to the Browns, coach Mike Tomlin addressed the need for change and the possibility Ben Roethlisberger returns in 2021.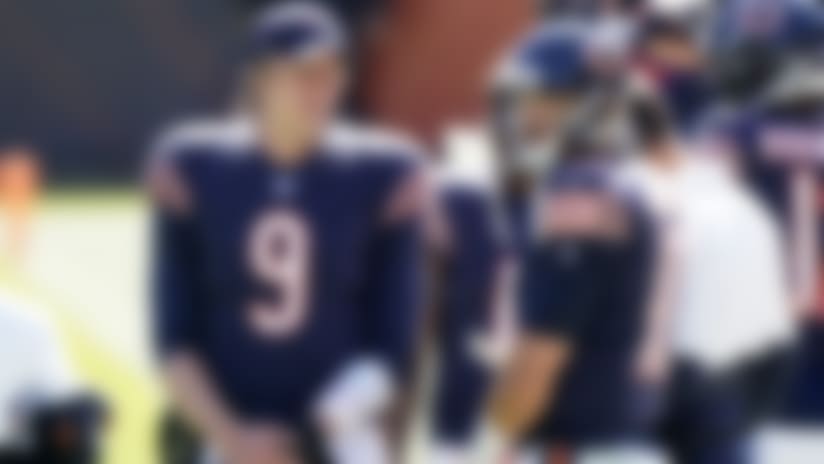 news
Bears GM Ryan Pace: 'Everything is on the table' at QB position
With Bears chairman George McCaskey bringing back Ryan Pace and Matt Nagy for another season, the GM and coach get yet another chance to figure out a solution at the QB position.
news
George Paton agrees to six-year deal as new Broncos general manager
George Paton landed in Denver and he's staying there. Paton, the longtime Vikings assistant general manager, has agreed to terms on a six-year deal to become the Broncos general manager, Ian Rapoport and Tom Pelissero report.
news
Bears keeping coach Matt Nagy, GM Ryan Pace for 2021 
The Chicago Bears confirmed both general manager Ryan Pace and coach Matt Nagy will return for the 2021 campaign. Team chairman George McCaskey and team president Ted Phillips held a joint press conference Wednesday to discuss the decision.
news
Los Angeles Chargers exploring Urban Meyer as HC candidate
If Urban Meyer wants to coach in the NFL, he appears to have his options. The Chargers are exploring Meyer as a candidate and the two sides have spoken recently, Ian Rapoport and Mike Garafolo report.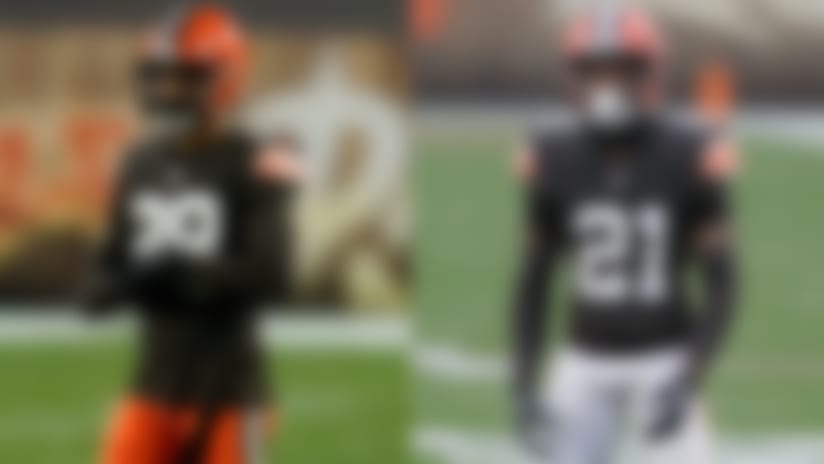 news
Browns CBs Denzel Ward, Kevin Johnson activated from the reserve/COVID-19 list
The Browns are getting reinforcements ahead of their Division Round bout against the Chiefs. CBs Denzel Ward and Kevin Johnson have been being activated from the reserve/COVID-19 list.
news
Chargers' Derwin James 'hungry' for return in 2021: 'I think I'm about to starve'
Derwin James was named a first-team All-Pro as a rookie back in 2018. Since then, the Chargers' dynamic safety has been sideswiped by injury. He said watching his team in 2020, including rookie QB Justin Herbert, makes him excited for the team's prospects in 2021.
news
Cowboys hiring Joe Whitt Jr. as secondary coach/defensive pass game coordinator
The Dallas Cowboys added another piece to their new defensive coaching staff. Tom Pelissero reports that the Cowboys are hiring Joe Whitt Jr. as secondary coach/defensive pass game coordinator.
Please enable JavaScript to view the comments powered by Disqus.
Big left arrow icon Big right arrow icon Close icon Copy Url Three dots icon Down arrow icon Email icon Email icon Exit Fullscreen icon External link icon Facebook logo Football icon Facebook logo Instagram logo Snapchat logo YouTube logo TikTok logo Spotify logo LinkedIn logo Grid icon Key icon Left arrow icon Link icon Location icon Mail icon Menu icon Open icon Phone icon Play icon Radio icon Rewind icon Right arrow icon Search icon Select icon Selected icon TV icon Twitter logo Twitter logo Up arrow icon User icon Audio icon Tickets iconAdd to calendar iconNFC icon AFC icon NFL icon Carousel IconList ViewWebsite InstagramTwitterFacebookSnapchatShop IconProfile Overlay AvatarAddAirplayArrow LeftArrow RightArrow UpArrow DownAudioBack 5sBack 10sBack 30sCalendarChartCheckDownLeftRightUpChromecast OffChromecast OnCloseClosed CaptionsBench OffBench OnBroad OffBroad OnVertical OffVertical OnCommentDockDoneDownloadDraftFantasyFilterForward 5sForward 10sForward 30sFull Screen OffFull Screen OnGamepassGamesInsightsKeyLeaveLiveCombineDraftFantasyMenu GamesMenu NetworkMenu NewsMenu PlayoffsMenu Pro BowlMenu ShopMenu StandingsMenu StatsMenu Super BowlMenu TeamsMenu TicketsMenuMore HorizontalMore VerticalMy LocationNetworkNewsPauseplayMultiple PlayersSingle PlayerPlaylistPlayoffsPro BowlPurgeRefreshRemoveReplaySearchSettingsShare AndroidShare Copy URLShare EmailShare FacebookShare InstagramShare iOSShare SnapchatShare TwitterSkip NextSkip PreviousStandingsStarStatsSwapTeamsTicketsVideoVisibility OffVisibility OnVolume HiVolume LowVolume MediumVolume MuteWarningWebsite Caret downCaret upAt