(CNN)President Donald Trump has made a lot of bold predictions — at least publicly — about the results of next week's election. He's said he will win (possible but not likely) and that Republicans will retain control of the Senate (less than a 50-50 proposition at this point).
But neither of those predictions is as wild and implausible as this one: that his party will retake control of the House of Representatives on November 3.
"After the election, we'll get the best stimulus package you've ever seen, because I think we're going to take back the House because of her," Trump said Tuesday in reference to House Speaker Nancy Pelosi (and the likely failure of Congress and the White House to agree on a Covid-19 stimulus package before the election.)
It's not the first time in recent days Trump has said he thinks Republicans are on the way back to the House majority, which would require a net pickup of 16 seats.
"I think we are going to win the House," Trump predicted last week. "We'll see. But I think we are going to win the House." (Pelosi told CNN's Jake Tapper that it was just another "delusional" statement from the President.)
Read More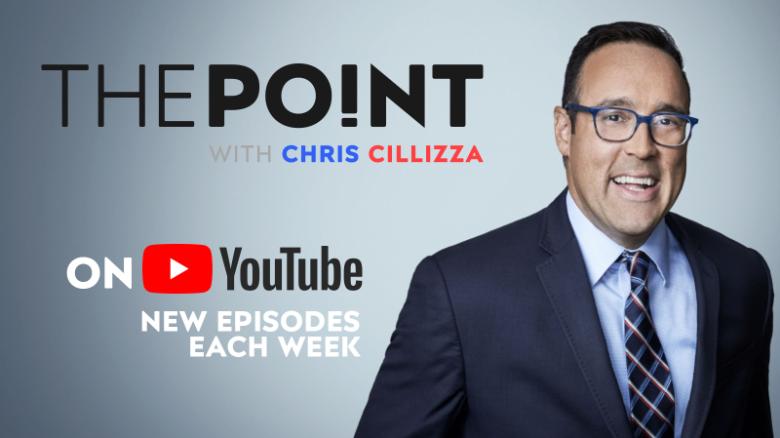 THE POINT — NOW ON YOUTUBE!
In each episode of his weekly YouTube show, Chris Cillizza will delve a little deeper into the surreal world of politics. Click to subscribe!
The thing is, Trump's prediction is almost certainly not going to happen — at least if you believe nonpartisan political handicappers.
"Overall, we're revising our outlook in the House from a Democratic net gain of five to ten seats to a gain of between five and 15 seats," wrote Cook Political Report House editor David Wasserman on October 21.
"It's no longer a question of whether Democrats will pick up seats and grow their majority, it's by how much," wrote CNN's Simone Pathe last week. "Inside Elections now projects Democrats will post a net gain of 10 to 20 seats."
"Democrats have between a 92 and 97 percent chance of keeping control of the House," wrote 538's Nathaniel Rakich earlier this month.
So, yeah. Lightning does occasionally strike, but when all of the experts see one outcome, that's usually what winds up happening. And that outcome is a Democratic gain of seats — putting Republicans even further behind in their quest to retake the majority they lost in 2018.
The Point: Trump might win! Republicans could hold the Senate majority! But the House? Nah, bro.